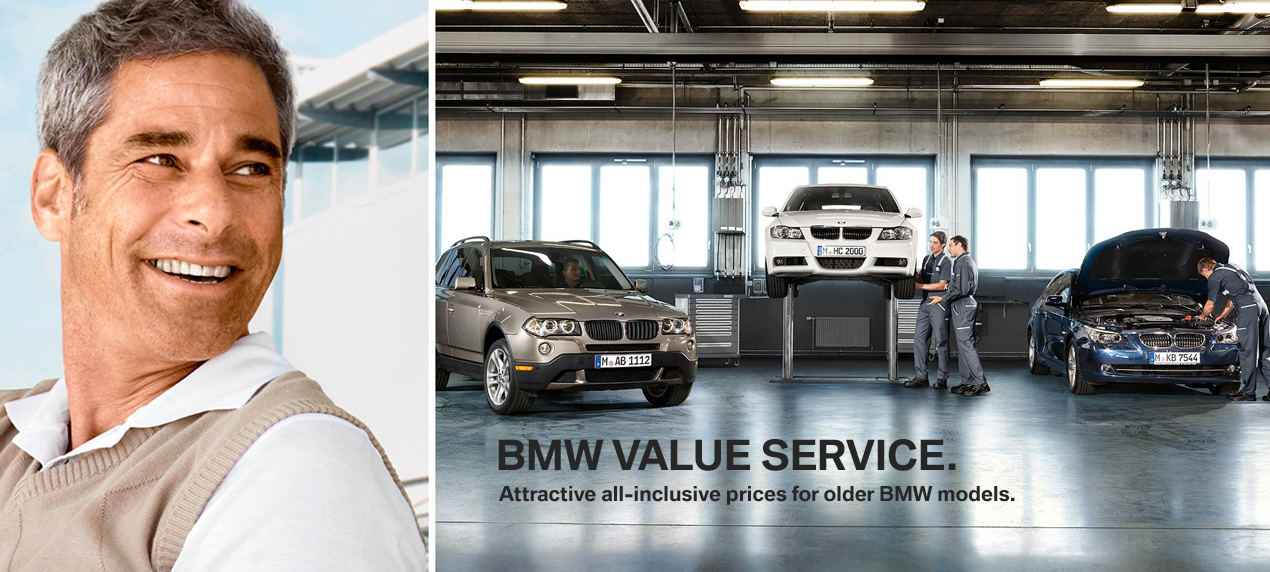 When it comes to your BMW, high quality at a fair price is crucial. This is why we offer BMW Value Service: especially designed for older BMW models so as to make sure day-to-day outine does not leave its mark. The offers are entirely transparent – all parts and labour costs are included in the fixed price.
BMW Value Service makes sure your BMW stays in great shape and retains its value. Furthermore you will benefit from excellent service quality, the expertise and experience of our service employees and the use of Original BMW Parts at especially attractive prices.
HIGHEST BMW QUALITY AT FAIR PRICES.